Launton Rd Industrial Estate Welcomes Unipart Automotive
Less than a year in to the purchase of the Launton Rd Industrial Estate the turn around on the vacant units is almost complete.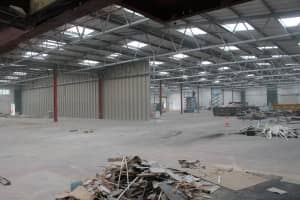 ( Extensive works are being carried out)
The condition of the units when purchased were almost completely dilapadated in some cases and were in no state to offer to market.  With Bicester lacking industrial accomadation the project of turning around a much needed site back into viable use was a key aspect of the purchase.
With the welcome addition of Unipart Automotive concluding a lease on 30 Murdock Rd, an extensive development of the site is now under way and should be complete by December. Additional space has been taken by Clarks Shoes, Sundial Solar Solutions, The Granite House, Madson Black, Osprey Sling and Tarium.
There is 50,000 sq ft left available and is being offered fully refurbished.